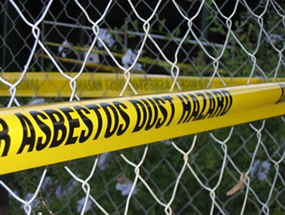 Welcome to Advanced Air Analysis, Inc.
We are a full-service industrial hygiene consultation firm, specializing in the areas of surveying and abatement project management. AAA management has over 20 years of industry experience in all areas of environmental consulting, with an emphasis on lead, asbestos, and mold projects.
AAA provides a wide range of environmental consulting and compliance management services including:
Asbestos Surveys
Lead Surveys
Lead Based Paint (LBP) Risk Assessments
LBP Risk Reductions
LBP Screening
Phase I and II Environmental Surveys
Consultations
Indoor Air Pollution Surveys
OSHA Hazard Communication
Laboratory Analysis
Abatement Planning
Abatement Monitoring
Project Management
Hazard Assessment
Health Effects Evaluation
AHERA Inspections and Re-inspections
Asbestos Management Plan Development
In addition to our on-site services, we also have in-house laboratory analysis capabilities for airborne fibers (PCM) analysis.
Contact Us today to learn how we can help you solve your environmental issues.